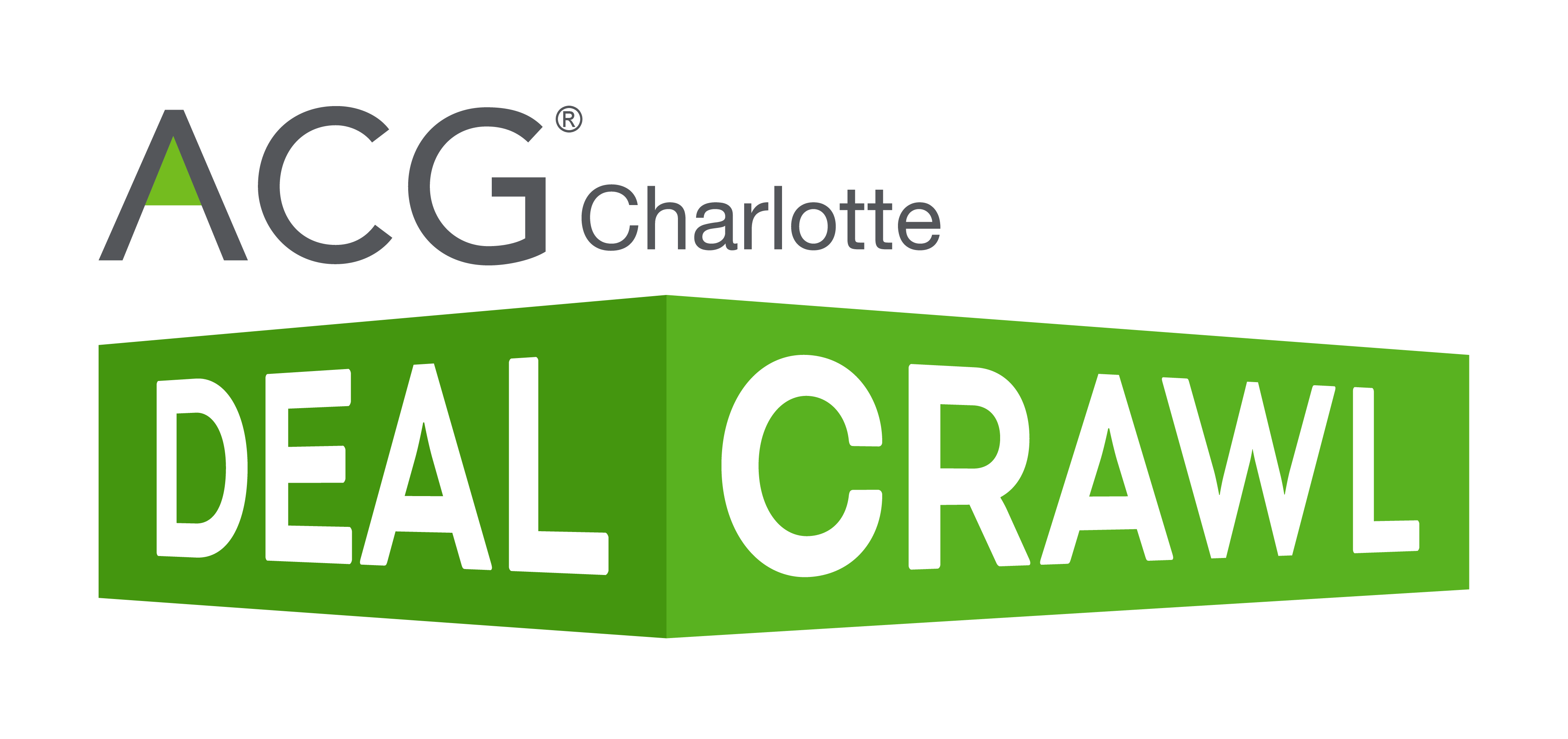 November 9–10, 2022 | Charlotte, NC
Investment Bank Registration – SOLD OUT
Private Equity Registration – SOLD OUT
ACG Charlotte is excited to host our 9th Annual Deal Crawl Conference in November. This premier conference will once again highlight the strength of Charlotte's M&A community and provide a meaningful networking and content-driven experience to all Deal Crawl attendees.
Charlotte boasts an impressive list of investment banking firms, primarily based within a five-block radius of Charlotte's Uptown. During Deal Crawl, equity providers 'crawl' across town visiting with these firms and others who travel to Charlotte to be part of this event. Since its inception in 2013, Deal Crawl has garnered a reputation as a quality conference, offering impactful opportunities for middle-market professionals to connect, build relationships and generate dealflow.
ACG Charlotte is a chapter of The Association for Corporate Growth, a global organization dedicated to promoting growth in the middle-market. ACG is the most trusted and respected resource for middle-market dealmakers and business leaders who invest in growth and build companies. ACG members are private equity professionals, investment bankers, attorneys, accountants, lenders, corporate development officers and other professionals focused on middle-market mergers and acquisition.