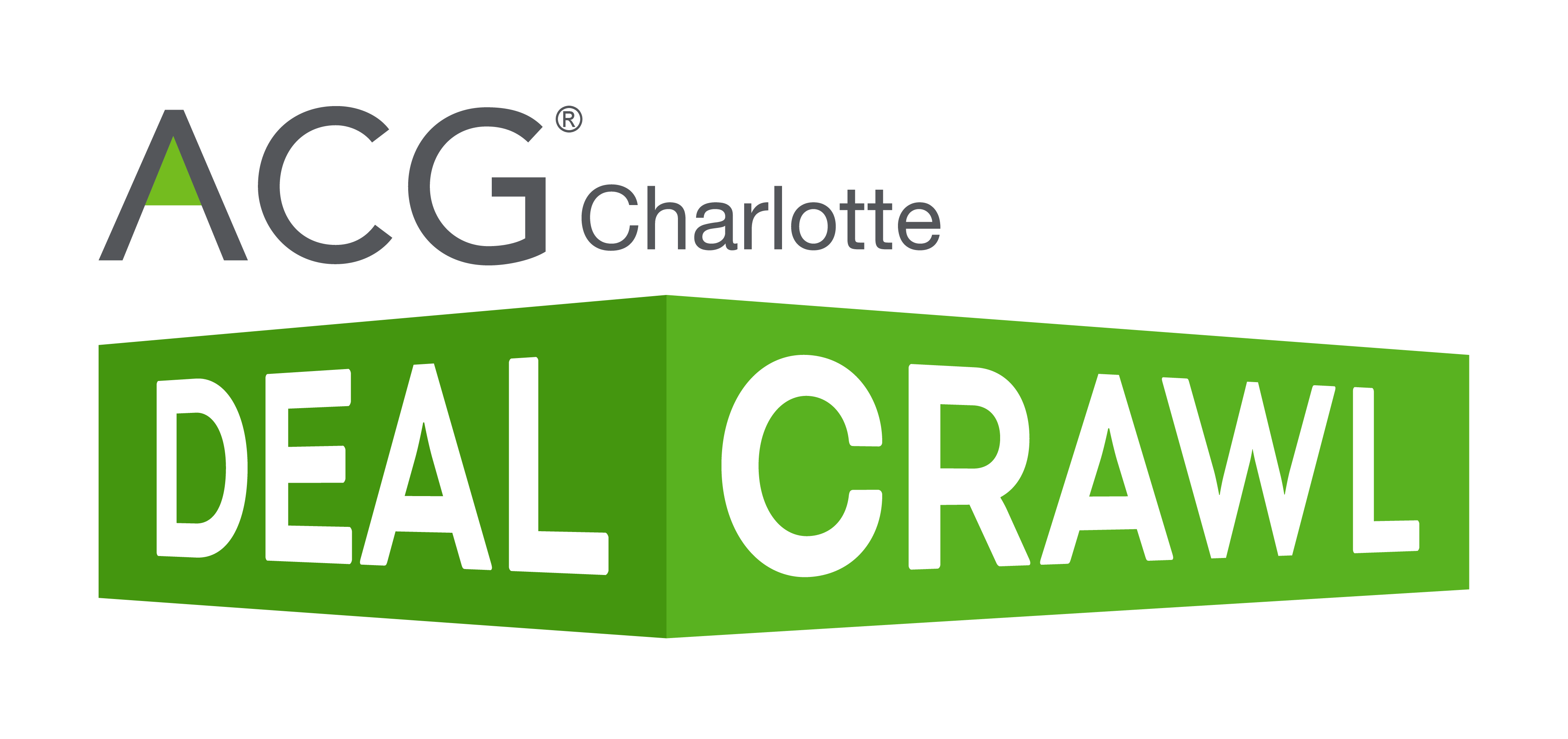 November 15-16, 2023 | Charlotte, NC
Private Equity Registration – SOLD OUT!
ACG Charlotte's Deal Crawl is back for our 10th year this November! Expect exciting new changes making this year the best yet.
This premier conference will once again highlight the strength of Charlotte's M&A community and provide a meaningful networking and content-driven experience to all Deal Crawl attendees. On November 15, kick things off with an evening networking reception at Bank of America Stadium, home of the Carolina Panthers and the Charlotte Football Club. On November 16, participate in a full day of conference activities including networking events, engaging content sessions and 1-on-1 meetings (all attendees will be able to preschedule meetings ahead of the conference using our scheduling software).
Since its inception in 2013, Deal Crawl has garnered a reputation as a leading conference, offering impactful opportunities for middle-market professionals to connect, build relationships and generate dealflow. We look forward to welcoming you at our 10th Annual Deal Crawl!
ACG Charlotte is a chapter of The Association for Corporate Growth, a global organization dedicated to promoting growth in the middle-market. ACG is the most trusted and respected resource for middle-market dealmakers and business leaders who invest in growth and build companies. ACG members are private equity professionals, investment bankers, attorneys, accountants, lenders, corporate development officers and other professionals focused on middle-market mergers and acquisitions.